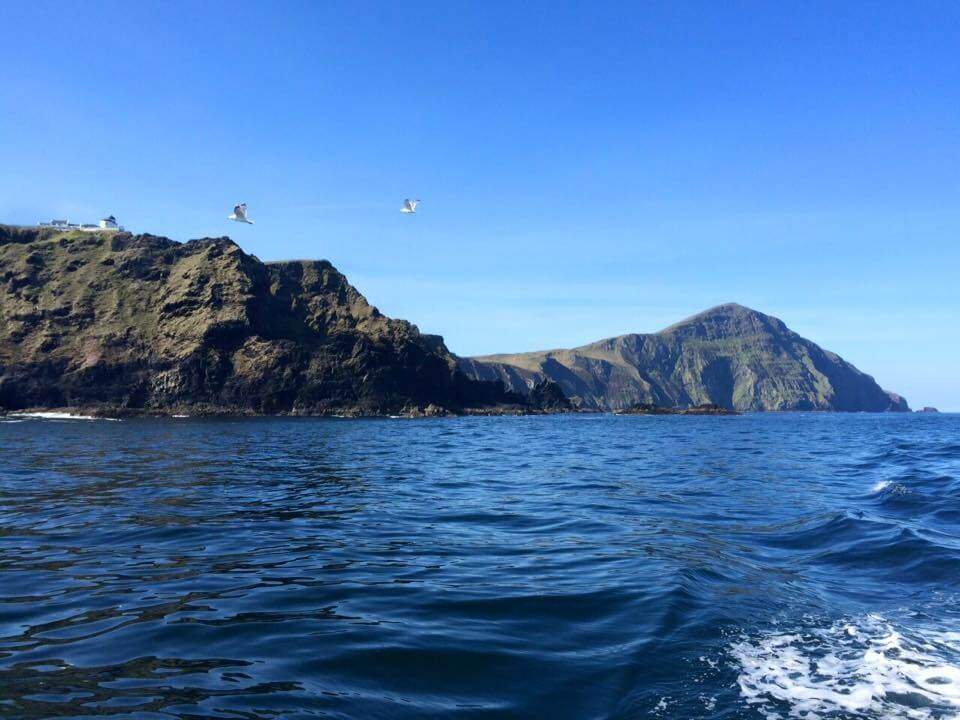 Clare Island's magnificent silhouette dominates the Atlantic horizon in Clew Bay, County Mayo.
Located at a convenient distance of 3 miles (5 kilometres) from Roonagh pier on the Mayo mainland, Clare Island's spectacular natural beauty and unique history and culture makes it a highlight of any trip to the west of Ireland.
Clare Island's beautiful sandy beach, surrounding the main harbour and Granuaile's Castle, is our greatest natural amenity.
Clare Islands' remarkably varied terrain offers the ideal territory for both serious hill-walkers and the casual visitor out for a stroll.
On the West and North sides of Clare Island, the spectacular Cliffs offer the Bird-watcher a wonderful opportunity for viewing nesting sea-birds.
Clare Island possesses one of the most diverse geologies in all of Europe and incidentally is the location of Ireland's oldest fossil. In 1909, the first major biological survey in the world of a specific area began on Clare Island. It was coordinated by the famous naturalist, Robert Lloyd Praeger.